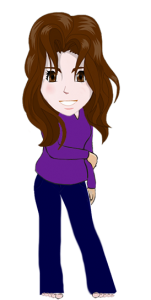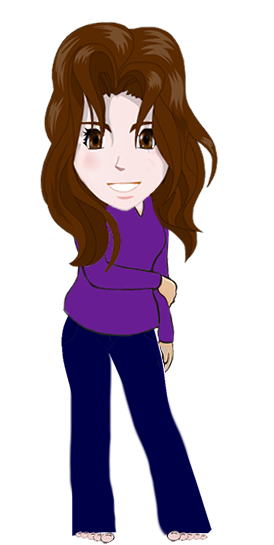 Who is Jan Luther?
When people ask me to introduce myself, I always start by sharing that I have a wonderful husband to whom I've been married for over 37 years and that we've been blessed with four amazing children and six beautiful grandbabies.
I was raised in a little town in Idaho and was the sixth of seven children. My father was our small town mechanic and my mother was a full-time homemaker. They taught me – and were great examples of – the meaning of hospitality. I cannot count the number of times my father would tow someone's broken-down car to our home/garage and we'd invite them to sit at our table, to eat, to be warmed and nurtured and to help them forget their worries while my father fixed their car. He was always extremely reasonable with his charges for repairs and my Momma would send them on their way with some bread or sandwiches or something…they never left empty-handed. These people who started out as strangers quickly became like family.
I've always strived to teach and be the example of these same principles for my children. In fact, at one point our "family song" was Our Door is Always Open. I also strive to create the same environment with my business when conducting individual personal sessions with you (in my home office) as well as at my workshops, speaking events and everything else I do.
Sometimes life "throws us a curve ball" and we need a little help.
I like to help. I want you to get your child-like sense of adventure back, have fun in your life and live and love with your heart wide open!
As a spiritually-centered life skills coach, my heart's desire is to bless everyone who crosses my path in whatever way I can. For over a decade I've been honored to learn along-side my clients how to transcend some of life's most common challenges, including:
Trauma from accidents, doctor's diagnosis, death of a loved one
Post-Traumatic Stress from military service
Addictions (smoking, eating, alcohol & drugs)
Unhappy and unhealthy relationships
Weight control and other health issues
Blocks to your business success
Low self-esteem
Obstacles to your prosperity
And much, much more…
You can experience a life filled with peace, pleasure, passion and purpose!
I've made it my mission to help liberate you from your painful past experiences and limiting beliefs so that you can step up and fulfill your divine destiny. My clients enjoy the option of personal coaching with me in my office, by Skype or by phone. Why don't you book a personal session with me and let's get started. I guarantee you'll feel better in just your first hour with me.
So, what makes me a right fit for you?
I'm one of nine EFT Founding Master practitioners in the United States and an AAMET Certified Trainer of the Trainers. Emotional Freedom Techniques® (EFT®) is just one of the tools I use in my personal coaching sessions and workshops. I am an Interfaith Minister and, when coaching you, I also draw on the experience and training I've obtained from the following certifications and qualifications:
Reiki Master
NLP Practitioner
Tapas Acupressure Technique (TAT) Practitioner
Certified Past Life Regression Hypnotherapist
Law of Attraction (LOA) Specialist.
HuGs,